Cal Black Alumni Association Speaker Series – Rue Mapp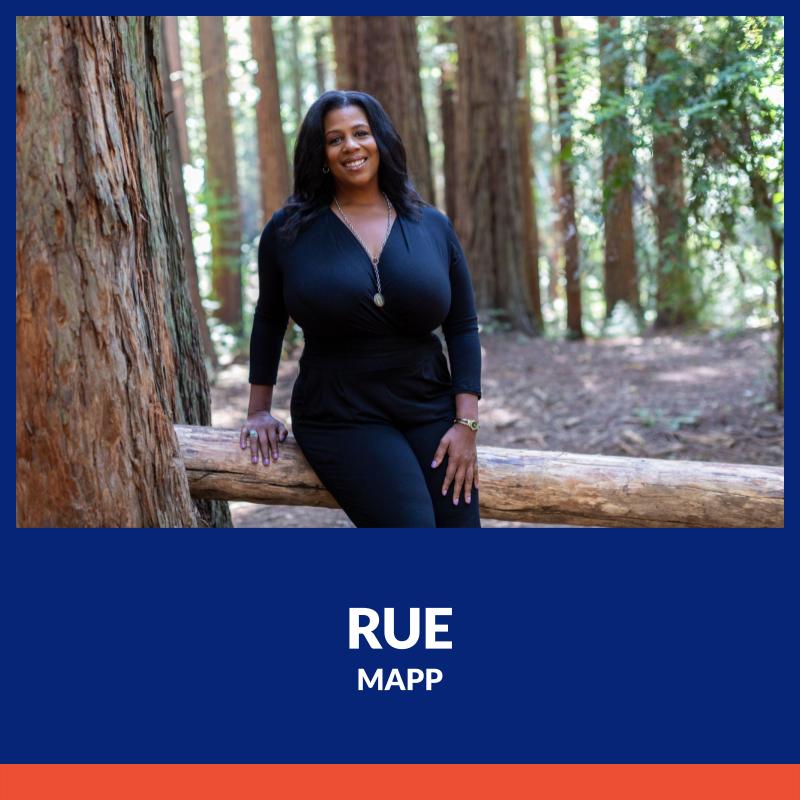 Rue Mapp
Founder and CEO
Topic: "A New Narrative"
Rue will talk about her journey to launch Outdoor Afro, informed by her family history and academic experience at Cal!
The Cal Black Alumni Association (BAA) cordially invites you to our BAA Speaker Series event of the month, which will take place:
January 12
@
5:00 pm
–
6:00 pm
PST
We'll be joined by a very special guest and Cal Alumna, Rue Mapp.
Rue Mapp is the Founder and CEO of Outdoor Afro, a national not-for-profit organization with offices in Oakland, CA, and Washington, D.C. Rue oversees a carefully selected and trained national volunteer leadership team of more than 100 men and women who represent 56 cities around the US, and shares opportunities to build a broader community and leadership in nature. Her important work has generated widespread national recognition and support.
Since Outdoor Afro's inception in 2009 as a blog, Rue has captured the attention and support of millions through a multimedia approach that is grounded in personal connections and community organizing. From its grassroots beginning, Outdoor Afro now enjoys national sponsorship and is recognized by major organizations for its role in addressing the ongoing need for greater diversity in the outdoors.
In 2010, Mapp was invited to the Obama White House to participate in the America's Great Outdoors Conference, and subsequently to take part in a think-tank to inform the launch of the First Lady's "Let's Move" initiative. She was appointed program officer for the Stewardship Council's Foundation for Youth Investment to oversee its grant-making program from 2010-2012. Since that time, Mapp's work and op-eds have been featured in publications including The Wall Street Journal, Backpacker Magazine, Seattle Times, Los Angeles Times, Ebony Magazine, Outside Magazine, Sunset Magazine, NPR, and many others.
Mapp remains in high demand to speak around the world about her innovative approach that has successfully connected thousands, especially from the Black American community, to nature and the benefits of spending more time outdoors.
In 2019 Rue was named a National Geographic fellow and in 2021 selected as an AFAR Travel Vanguard Honoree. Today she is proud to serve on The Wilderness Society board, and is the chair of the California State Park and Recreation Commission by appointment of the governor. In February 2020, Outdoor Afro was chosen, out of all the organizations in the Bay Area, to be highlighted and visited by Oprah on her 2020 Vision Tour. Check out details here.
Her body of work will be highlighted in a forthcoming book that celebrates Black joy in nature, by Chronicle Books, Fall 2022.
Rue is a graduate of UC Berkeley (with a Degree in Art History) — her skills and background make her a unique voice via the leadership and programs she has instituted through Outdoor Afro, enlightening a diverse community to the wonders and benefits of the outdoors that build connection and foster healing. Rue resides in the North Bay Area, CA with her fiancé, is the proud mother of three young adults, and a newly minted grandmother.
Want more insight on Rue? Visit www.ruemapp.com.