Cal Black Alumni Association Speaker Series – Professor Nikki Jones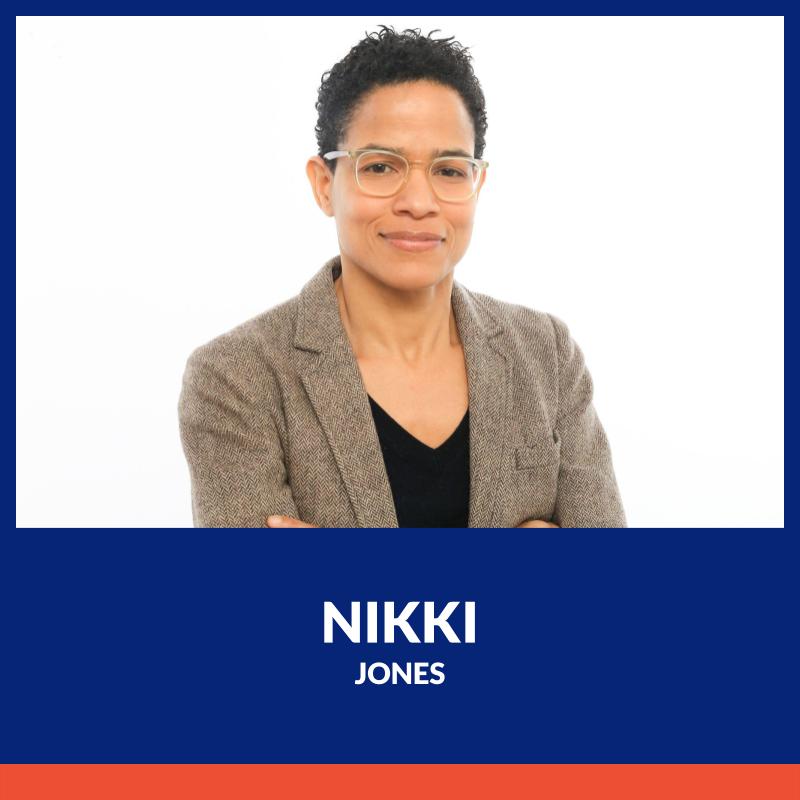 Nikki Jones
H. Michael and Jeanne Williams Professor and Department Chair of African American Studies
Topic: "Exciting updates from the African American Studies Department"
Recording: Cal Black Alumni Association SpeakerSeries with Nikki Jones, Ph.D.
The Cal Black Alumni Association (BAA) cordially invites you to our Cal Black Alumni Speaker Series event of the month, which will take place:
February 23, 2022
@
5:00 pm
–
6:00 pm
PST
We'll be joined by a very special guest and H. Michael and Jeanne Williams Professor and Department Chair of African American Studies, Nikki Jones.
Nikki Jones is Professor of African American Studies at UC-Berkeley. Her work focuses on the experiences of Black women, men, and youth with the criminal legal system, policing, and violence. Professor Jones is the author of two books: Between Good and Ghetto: African American Girls and Inner-City Violence (2010) and The Chosen Ones: Black Men and the Politics of Redemption (2018), which received the Michael J. Hindelang Outstanding Book Award from the American Society of Criminology in 2020. Her current research includes the analysis of interviews with police officers and video recordings of routine police encounters with the public, with a focus on encounters that involve the police and Black youth in high-surveillance neighborhoods. These records are housed in the Justice Interaction Lab in the Department of African American Studies at UC-Berkeley. Professor Jones has received awards for her research and writing from the William T. Grant Foundation, including the Award for Early Career Scholars (2007-12), and the New Scholar Award from the American Society of Criminology's Division on Women and Crime (2010) and Division on People of Color and Crime (2009. She received the W.E.B. Du Bois Award from the Western Society of Criminology in 2020 and the Coramae Richey Mann Award for outstanding contributions to scholarship on race, crime, and justice from the American Society of Criminology in 2018. Her expertise has been featured in print, radio, and television news media, including KCBS Radio, Axios.com, History.com, BBC World Newshour, Minnesota Public Radio, Time Magazine, KQED's Forum, Ireland Today, Australia Broadcasting Corporation (The Drum), SF Weekly, The Dallas Morning News, and CNN's "The Lead with Jake Tapper," among others.
Professor Jones is also a faculty affiliate with the Center for Race and Gender; the Department of Women and Gender Studies; and the Center for the Study of Law and Society at UC-Berkeley. She is the past-Chair of the American Sociological Association's Race, Gender and Class Section (2012-13) and has served on the editorial boards of the American Sociological Review, Gender & Society, and Feminist Criminology. Before joining the faculty at Cal, Professor Jones was on faculty in the Department of Sociology at UC-Santa Barbara (from 2004-2013). She earned her Ph.D. in Sociology and Criminology from the University of Pennsylvania. Her areas of expertise include urban ethnography, urban sociology, race and ethnic relations and criminology and criminal justice, with a special emphasis on the intersection of race, gender, and justice.
You can learn more about Professor Nikki Jones here or by following her on Twitter @socprofjones.